Equipment
Keypads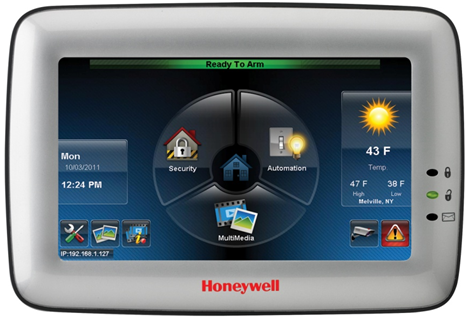 Touch screen Keypad (Available in White/Grey)
Voice Alerts
Live weather and lighting control
View Cameras directly from the keypad
(For Hardwired Systems)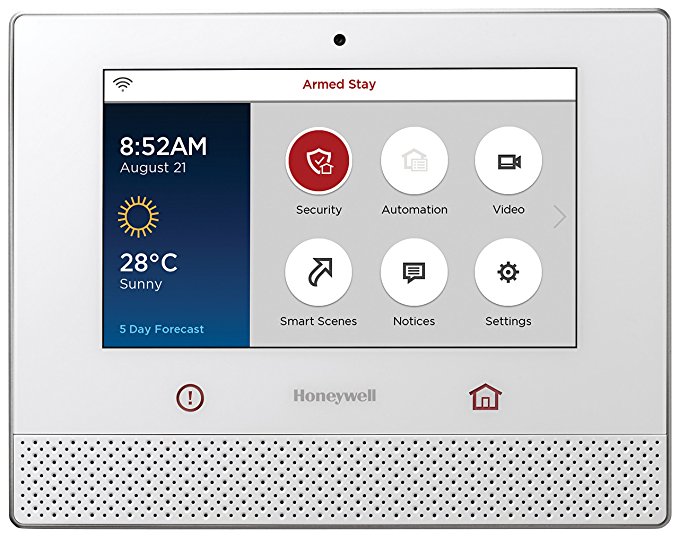 Wireless Keypad with Two Way Voice & WiFi Built in
Touchscreen Display with Simple Interface
Police/Fire/Medical Panic buttons on the keypad
Battery Backup inside incase the power goes out.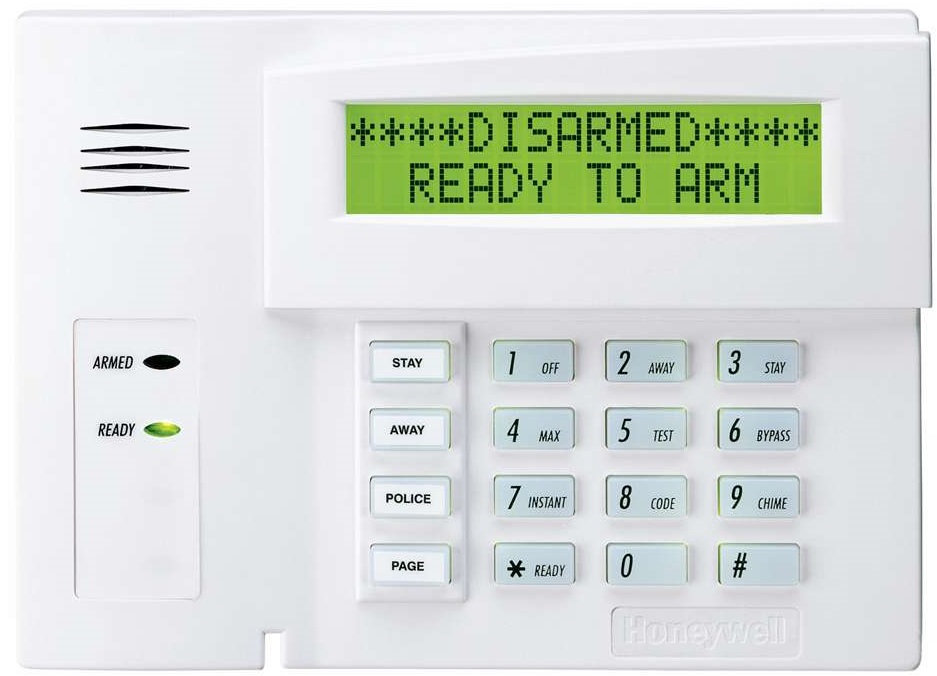 Standard Keypad for Hardwired System
Police/Fire/Medical Panic Buttons
Keypad Display with Light Dimmer
Easily Arm/Disarm system
Two Way Voice
After an alarm signal is received, Two Way Voice allows an A&A Security monitoring station representative to come over the phone line and directly ask if assistance is needed. There is no need to answer your home phone as A&A can be there talking to you directly through the keypad. However, if you are not home, when A&A comes over the phone line they can hear the sounds coming from your home. Those sounds can then help identify if there is a problem in your home or not. This helps to reduce false alarms and increases the efficiency of police response time during an event.
(A&A can NOT access the Two Way Voice system unless there is an alarm event causing the system to activate)
Monitored Smoke/Fire Alarm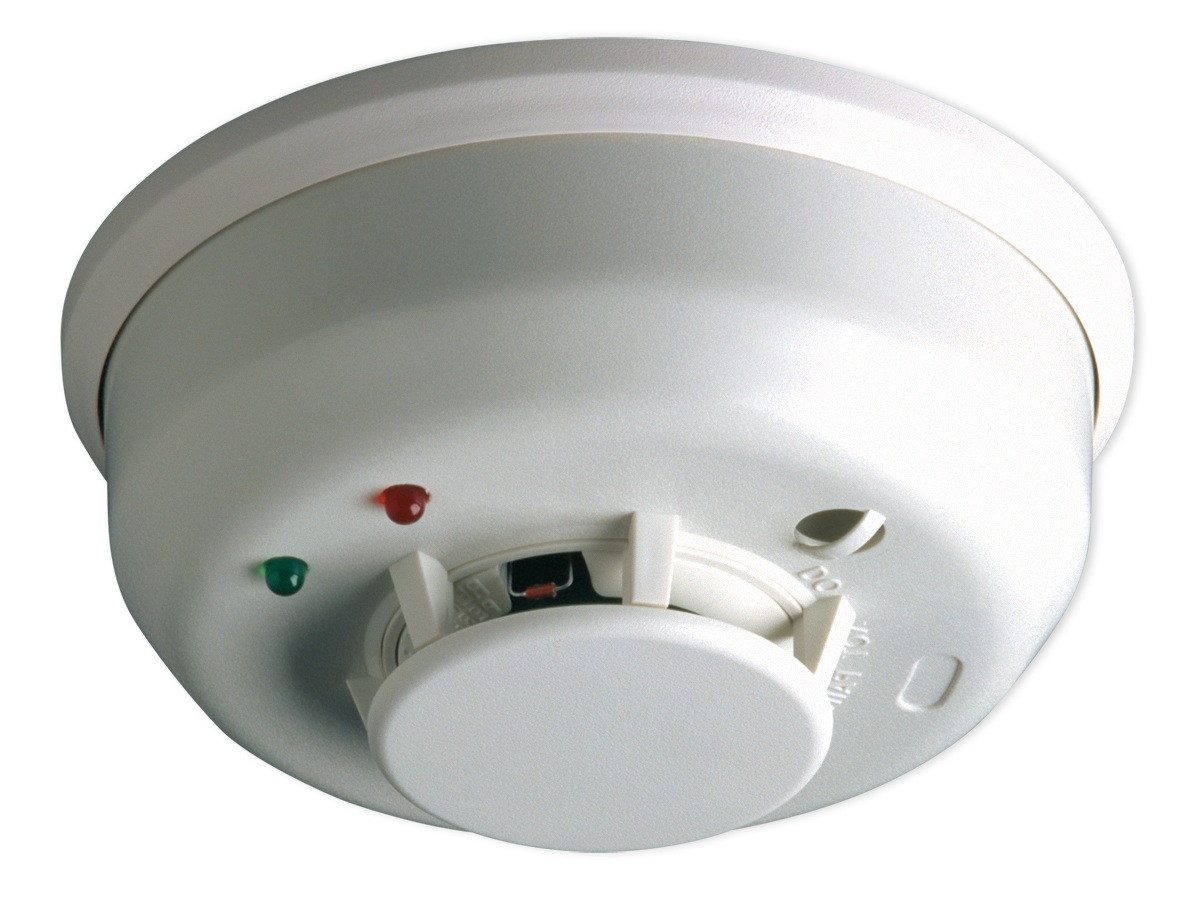 Monitored by A&A 24/7 to alert Fire Department
Automatic Monthly testing ran by A&A for maintenance.
Monitored Carbon Monoxide Detector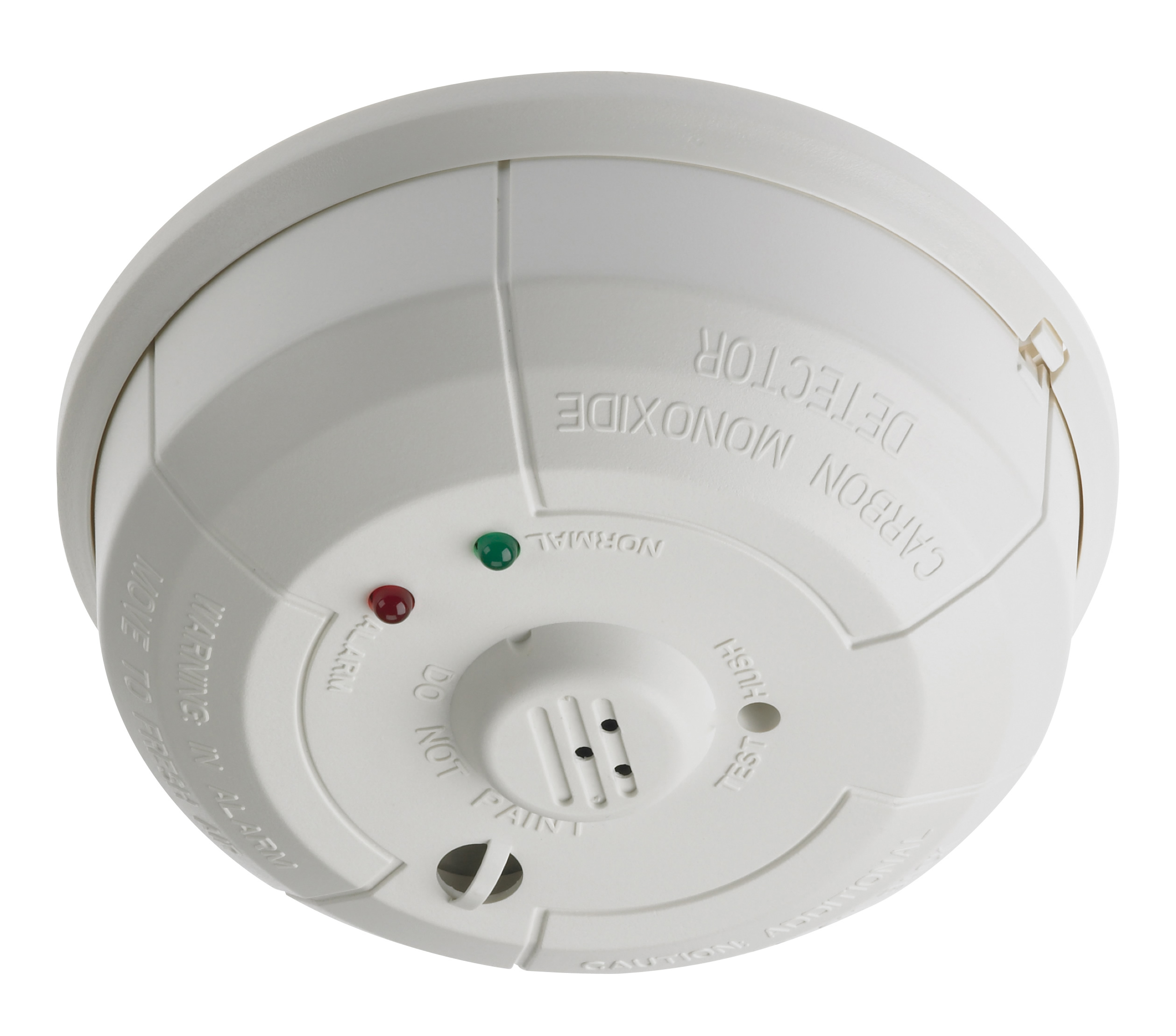 Monitored by A&A 24/7 to alert Fire Department
Automatic Monthly testing ran by A&A for maintenance
Wireless Door/Window Contacts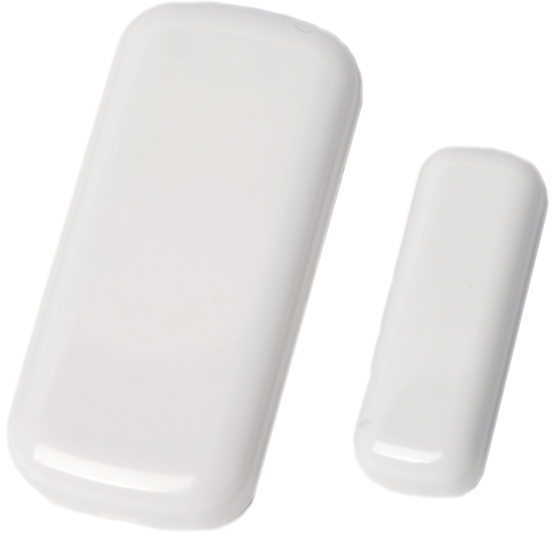 2 Year battery life
Built-in Tamper Switch
Wireless Motion Detector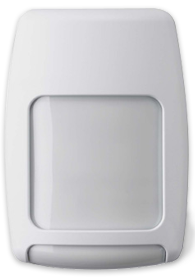 180 degree Coverage
Pet Immune up to 50lbs
Remote 4-Button Key Fob

Easily Arm & Disarm your system before you walk in the door.
With one push of the button set your system in the "Stay" mode.
Cell Guard Unit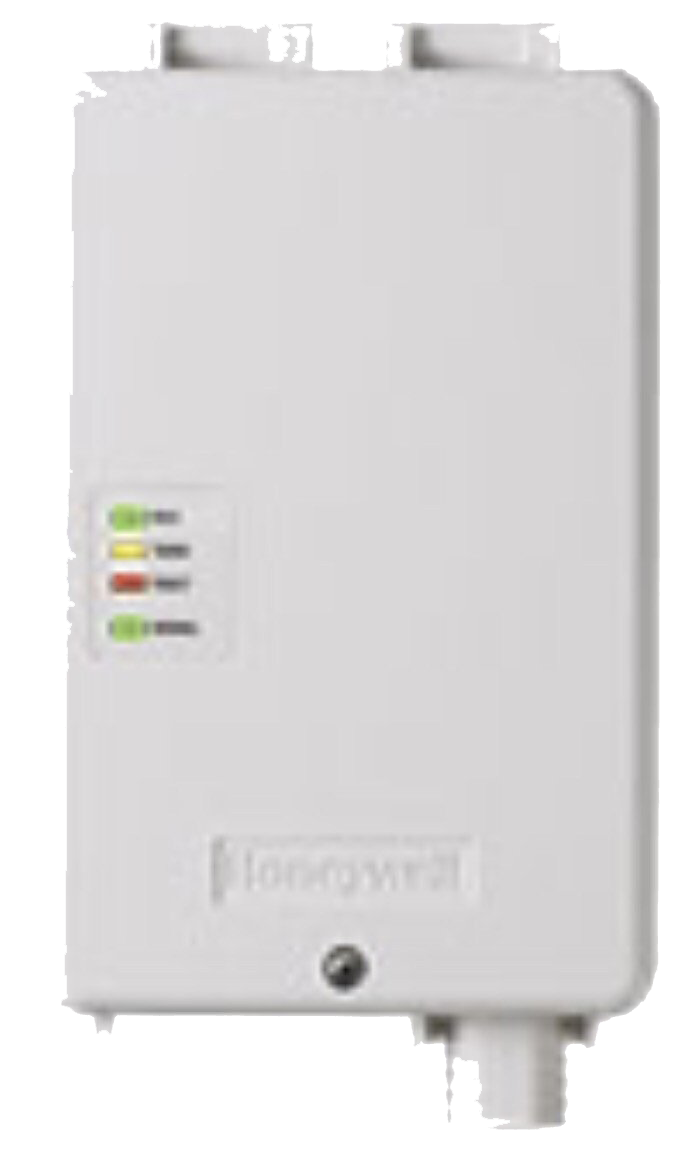 Always protected even if phone line is cut.
A great alternative if you do not have a home phone line.
Battery Backup installed incase of power outage.
Glass Break Detectors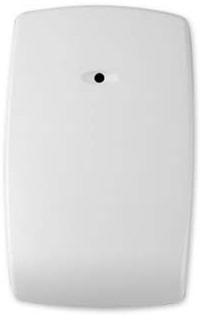 Listens for the sound of shattering glass.
A good alternative to homeowners with "crank out" windows or large windows that do not open.
Door Lock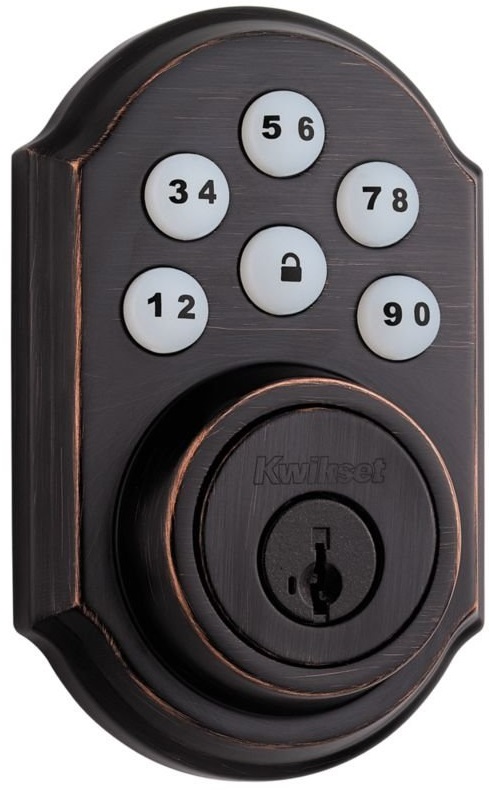 Remote Access Door Lock with Manual override
Lock/Unlock using your smartphone
Never give out keys again.
Also available in Nickel and Polished Brass
Door Handle Lock available.
Thermostat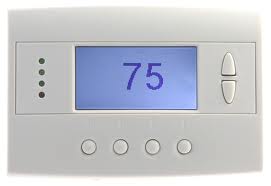 Fully Programmable Digital Thermostat
Control your Thermostat using your smart phone
View heating/cooling patterns
(A&A Pulse Level 3 Required)
Light Switch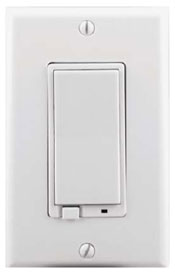 Turn on any device controlled by a switch using your smart phone
Manually control the same device using the switch as normally done
(A&A Pulse Level 3 Required)
Wall Outlet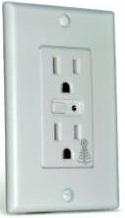 Turn on any device with your smart phone plugged into the bottom of this outlet.
(A&A Pulse Level 3 Required)
Security Cameras/CCTV
Security cameras are available in all different kinds of applications. If you are interested in cameras, give us a call and we can discuss all of the options available.
Additional Options
There are many additional options available for your alarm system. Please don't hesitate to call us and tell us your concerns so we can offer you a potential solution.